Description
SYSFOL contains an active ingredient called folic acid
Sysfol tablets contains a rich formulation of complex organic compounds known as Folic Acid (Vitamin B9). Folic Acid is an essential water soluble Vitamin for nucleotide biosynthesis and remethylation of homocysteine.
This folic acid supplement tablet helps in the production of red blood cells (RBCs), synthesis of DNA, and boosts heart health.
Sysfol (Folic acid) should be essentially used in pregnancy as it helps to protect the baby from developing birth defects. Folic acid is good for pregnant female, too, as it works with vitamin B12 to form healthy red blood cells and prevents anaemia.
Sysfol (folic acid) is used to treat or prevent low folate levels due to poor diet, and certain stomach/intestinal problems as well. Read more: sysfol
Use under medical supervision.
WHAT SYSFOL IS USED FOR?
It is used to treat,
Folate deficiency anaemia caused by poor diet, poor absorption of food
Prevent babies born with neural tube defects such as spina bifida
Folic acid, which is the primary constituent of Sysfol 5 MG Tablet, is a naturally occurring form of vitamin B necessary for maintaining some very important functions in the body. It is used as a medicine to treat certain forms of anemia caused due to deficiency of folic acid. click here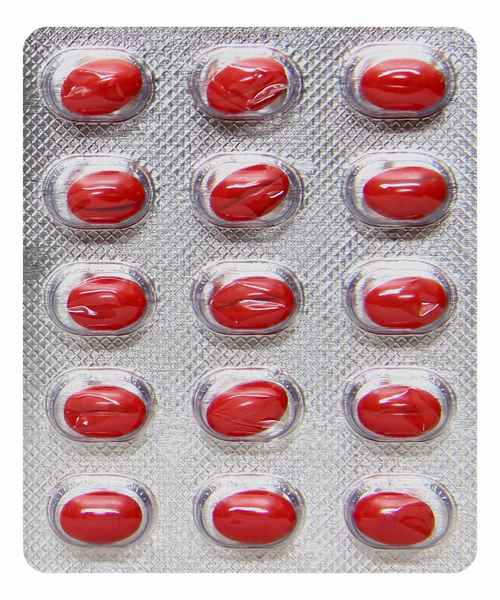 WARNINGS AND PRECAUTIONS:
TALK TO DOCTOR
Talk to your doctor before taking this medicine, if you:
Are allergic to SYSFOL or any of the other ingredients of this medicine
Have pernicious anaemia (a form of anaemia caused by lack of vitamin B12) or another condition caused by vitamin B12 deficiency
Have a malignant disease
Have a folate dependent tumour
Have any disease that reduces the amount of vitamin B12 in the body
PREGNANCY & BREAST FEEDING
If you are pregnant or breast-feeding, think you may be pregnant or planning to have baby, ask your doctor for advice before taking this medicine
CHILDREN & ADOLESCENTS
The dosage will be adjusted by the doctor according to the child?s age or weight
DRIVING & USING MACHINES
SYSFOL doesn?t have any effect on driving and using machines
INTERACTIONS:
Tell your doctor if you are taking:
Phenytoin, phenobarbital and primidone used to treat epilepsy
Chloramphenicol and co-trimoxazole used to treat infections
Sulfasalazine used to treat ulcerative colitis, Crohn?s disease or rheumatoid arthritis
Methotrexate used to treat Crohn?s disease, psoriasis or rheumatoid arthritis
DIRECTIONS & FOR USE:
Always take this medicine exactly as your doctor has told you
Swallow this medicine with a glass of water
For Adults and elderly
To treat folate deficiency anaemia – 5mg a day for 4 months, which may be increased up to a maximum of 15mg a day
To prevent neural tube defects in babies, where women are at risk of having an affected child – 5mg a day started before conception and continued throughout the first three months
To treat folate deficiency during pregnancy – 5mg a day continued to birth
For Children
To treat folate deficiency anaemia – Children 1-18 years old 5mg a day for 4 months
The maintenance dose is 5mg every 1-7 days
If you take more SYSFOL
If you have accidentally taken more than the prescribed dose, contact your doctor or nearest casuality
If you forget to take SYSFOL
If you forget to take a dose, take it as soon as you remember
Do not take a double dose to make up for a forgotten dose
If you stop taking SYSFOL
Do not stop SYSFOL until your doctor tell you to do so
STORAGE:
Keep out of reach of children
Store at room temperature (15-25°C)
Do not use this medicine after the expiry date
Warnings for special population
Pregnancy
This medicine is acceptable for use in pregnant women. Consult your doctor before using this medicine.
Breast-feeding
This medicine is acceptable for use in breastfeeding women. Consult your doctor before using this medicine.
General warnings
Natural sources
Folic acid is present in many edible natural substances like broccoli, liver, beans, etc. It is recommended to have a diet including green leafy vegetables and other natural sources of folic acid.
Other medicines
This supplement may interact with many other medicines and may cause severe adverse effects. Hence, it is advised that you inform the doctor about all your current medicines including any herbs and supplements before beginning treatment.
Vitamin B12 deficiency anemia
This supplement should not be used alone to treat an anemic patient having vitamin B12 deficiency.
Other uses
Your doctor may prescribe this supplement for indications other than those stated above in certain specific circumstances, especially if other medicines are not effective. All the risks and benefits should be discussed with the doctor in such cases.
All drugs interact differently for person to person. You should check all the possible interactions with your doctor before starting any medicine.
Interaction with Alcohol
Interaction with alcohol is unknown. It is advisable to consult your doctor before consumption.
Instructions
Interaction with alcohol is unknown. It is advisable to consult your doctor before consumption.
Interaction with Medicine
Capecitabine
Phenytoin
Phenobarbital
Fluorouracil
Disease interactions
Undiagnosed anemia
The use of this supplement to treat existing anemia should begin only after the cause is established. It should never be used for the treatment of an undiagnosed form of anemia. It may lead to fault diagnosis and increase the risk of certain complications associated with the disease.
Food interactions
Information not available.
Lab interactions
Information not available.
This is not an exhaustive list of possible drug interactions. You should consult your doctor about all the possible interactions of the drugs you're taking.
Dosage
Missed Dose
Take the missed dose as soon as you remember. If it is almost time for the next scheduled dose then the missed dose can be skipped.
Overdose
Seek emergency medical treatment or contact the doctor in case of an overdose. Symptoms of an overdose may include numbness and tingling sensation, pain in the mouth or tongue, weakness, and difficulty in concentration, etc.