Himalaya Anti-Dandruff Shampoo gently removes dandruff and nourishes and strengthens hair roots, ensuring a healthy scalp. Natural ingredients help moisturize the hair, preventing dryness.
It addresses the root cause of dandruff such as Malassezia fungus and dry scalp while being gentle on hair. Fortified with herbal ingredients like Tea Tree Oil, Chickpea and Aloe Vera, Himalaya's Anti-Dandruff Shampoo effectively helps control dandruff and provides nourishment to the hair shaft. Read more: Anti-Dandruff
Benefits
It is an anti-dandruff shampoo for a very dry and itchy scalp.
It has antifungal properties which kill dandruff-causing fungus.
Enriched with natural ingredients like Tea Tree Oil, Aloe Vera and Chick Peas that improve hair quality and make it stronger.
It is a foaming shampoo for women.
Ingredients
Tea Tree Oil
Aloe Vera
Chick Pea
Uses
It addresses the root cause of dandruff, which is Malassezia fungus and scalp dryness. Thus, it effectively gets rid of dandruff problems.
It nourishes hair roots and promotes healthy hair growth.
It moisturises the scalp and prevents flaking and itching.
How to Use
Wet your hair.
Pump a generous dollop of the shampoo in your palm.
Gently massage into soaking wet hair and scalp with your fingertips.
Work up a rich lather and leave the shampoo for 2-3 minutes.
Rinse thoroughly with water and repeat if required.
Use twice a week for best results.
Safety Information
Store it in a cool and dry place.
Keep it out of the reach of children.
Read the label carefully before using the shampoo.
Avoid eye contact. If the shampoo gets into the eyes, rinse thoroughly with water.
For external use only.
FAQ's About Anti-Dandruff Shampoo Soothing and Moisturizing 400 ml
Q: What is the size of the Himalaya Anti Dandruff Shampoo bottle?
A: The Himalaya Anti Dandruff Shampoo bottle is 700ml in volume. 80ml, 200ml, 400ml and 1L bottles are also available.
Q: Are there any other Himalaya anti-dandruff hair products available?
A: Yes, with the Himalaya Anti Dandruff Shampoo you can also purchase the Himalaya anti-dandruff conditioner, Himalaya anti-dandruff hair oil and Himalaya anti-dandruff hair cream.
Q: Will the Himalaya shampoo help with itchy scalp?
A: Yes, itchy scalp is a result of dryness and dandruff. The Shampoo gets rid of dandruff and will reduce itching.
The Best Dandruff Shampoos for Every Type of Hair
Vanicream Free & Clear Medicated Anti Dandruff Shampoo.
Ethique Solid Shampoo Bar for Touchy Scalps.
As I Am Dry & Itchy Scalp Care Cowash.
Nizoral A-D Anti-Dandruff Shampoo.
Phyto Dandruff Treatment Shampoo.
Redken Scalp Relief Dandruff Control Shampoo.
What doesn't help dandruff? Moisturizing: Moisturizing lotions don't do much more than smooth out scales and make plaques look redder. Switching brands of shampoo: Shampoo doesn't cause dandruff. However, medicated shampoos (see below) can help.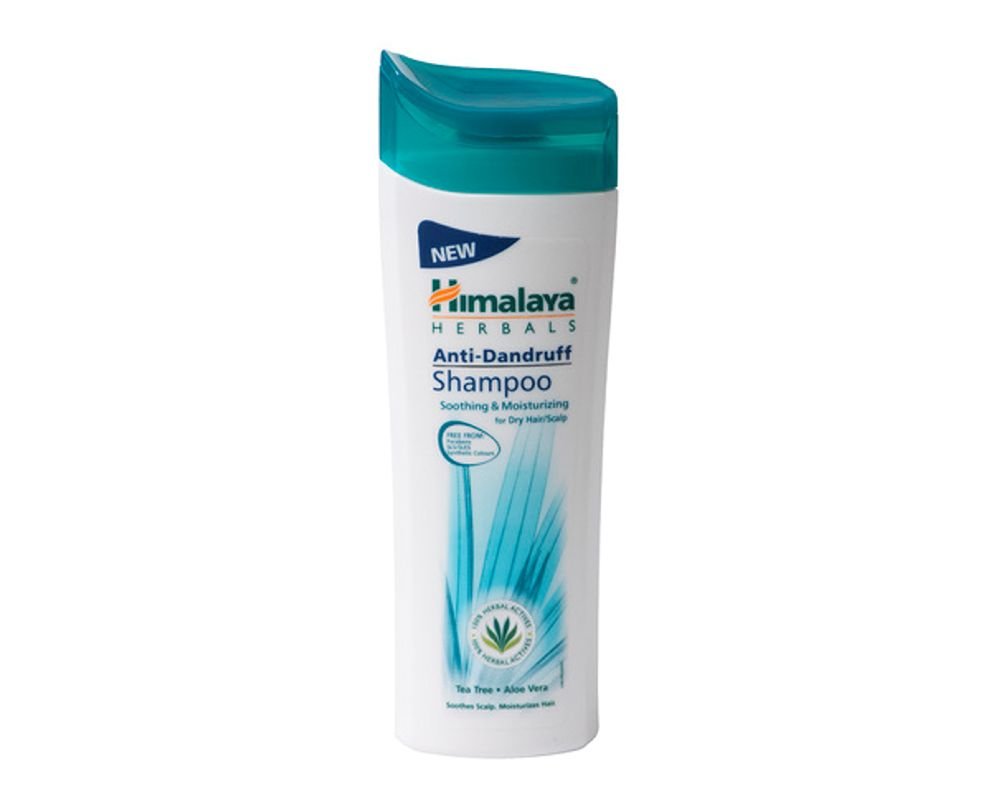 Through shampoos, conditioners and other hair care products, Head & Shoulders has staved off dandruff and promoted hair health. It has achieved this using its active ingredients zinc pyrithione and selenium sulphide. These products have been connected to improved hair growth and are very unlikely to lead to hair loss.
Dandruff refers to the dry, itchy flakes of skin that develop on the scalp. It is a symptom, not a specific diagnosis. Many factors can cause dandruff, such as dry skin, diet, stress, and some shampoos and hair products. Dandruff itself does not cause hair loss.
Why is my head so itchy but I don't have lice or dandruff?
An intensely itchy scalp without signs of a rash or another skin reaction
can be a sign of a nerve problem
. Your doctor may say you have neuropathy (neu-rop-ah-thie). It's the medical word for a problem along a nerve due to damage, disease, or an abnormality in the way the nerve works.
click here